Let's get started with Best Affiliate Programs in India…
Affiliate marketing has opened new doors for side hustles and solo entrepreneurs. In short, these affiliate programs let you make money off of selling someone else's product—usually between 5% and 75% of the sale price.
This is extremely popular amongst software companies and other subscription services, and are usually embraced by bloggers and social media influencers with a large readership and follower counts.
Software affiliate marketing is especially profitable for bloggers because many companies will actually offer recurring commissions, meaning that you get paid for each month that a user is actively subscribed to a service.
How To Make Money With Best Affiliate Programs in India?
When you sign up for an affiliate marketing program, you'll usually be given a personalized affiliate link. These links take users to the standard signup page for the software/service but give you credit for each new customer you bring in.
These programs are usually free to join, but you may need to be a current customer to participate.
When you sign-up for an affiliate program with recurring commissions, you'll often be given access to a member dashboard where you can generate affiliate links, track signups, and choose your payment method.
Most of the time, affiliate programs will pay you every 30 to 60 days via PayPal or bank transfer. Each company is different, though, so make sure that you clarify payment times with the software company.
To learn everything you need to know to make money through affiliate marketing, go through list: Best Affiliate Programs in India.
How To Promote Affiliate Links?
Like discussed earlier, you can promote your links via your blog or social media following. But that's not all— here are some of our favorite ways to promote affiliate links for maximum return.
Blog posts
On your blog, consider writing software reviews or putting together a listicle of the best software for X industry. You can also write how-to articles that help your readers solve a specific problem by using an affiliate-linked software.
Social media
Social media influencers can simply tweet or share links to their favorite pieces of software. Make sure to preface why you like it though, otherwise, your tweets may look like spam.
Paid advertisements
In some cases, it may actually be beneficial to pay to promote your affiliate links. If the affiliate pays enough, consider boosting your blog posts on Facebook, or working with another social media influencer to promote your posts.
Email lists
Have a successful email list? Don't be afraid to write up a blurb about related software, and include it in your next edition. After all, your audience already trusts your opinions (hence why they're subscribed), so why not recommend some great products and make a few bucks?
The most important asset you have as a blogger is your email list. This is your crew, your audience, your tribe. The million dollar bloggers out there are able to make between $1-$5 in revenue per email subscriber each month!! If you have a list of 10,000 subscribers you can make up to $50,000 in revenue off that list per month! It's crazy.
Here are 5 tips to help you build an email list: Best Affiliate Programs in India
1. Start ASAP. Like today.
2. Pick A Good Email Platform. I've tried a bunch of email marketing platforms (MailChimp, AWebber, MailMunch, ConvertKit) and the one I recommend is Constant Contact. (Constant Contact also offers a 60-day free trial without needing to input a credit card, which is awesome.)
3. Create A Sign Up Incentive. Always give something of value to someone who subscribes to your list – but make sure it's something that your audience will actually want. A lot of the "Download my Free PDF" incentives no longer work as well because everyone does it.
4. Use a Pop Up, side bar, and end of post form. If you want to maximize your subscribers, you need to make it as easy as possible to subscribe to your blog. This means you need to put forms in the right places. The most effective form locations are in a pop up, on the side bar, and at the end of posts.
5. Use Single Opt In Forms. There are two ways you can set up your forms – to automatically confirm a subscriber when they sign up, or require them to confirm.
Case studies
If you have a favorite piece of software that has an amazing affiliate program, write a case study about it.
Not only will this help your audience find a new software solution, but it will also easily drive traffic to your affiliate links. You also get an SEO advantage, as your independent case study will act as a testimonial when people search for software reviews.
Word of mouth
If you're a consultant, make sure that your clients sign-up for new software solutions and buy new products via your affiliate links. Just make sure the affiliate program doesn't have any rules against this.
You can even make this software or service an "add-on" to your existing services.
97+ The Best Affiliate Programs in India for every marketer!
Best Affiliate Programs in India:

Web Hosting
$200 to $10,000+ per sale
$50 to $500 per sale + 10% Recurring Commissions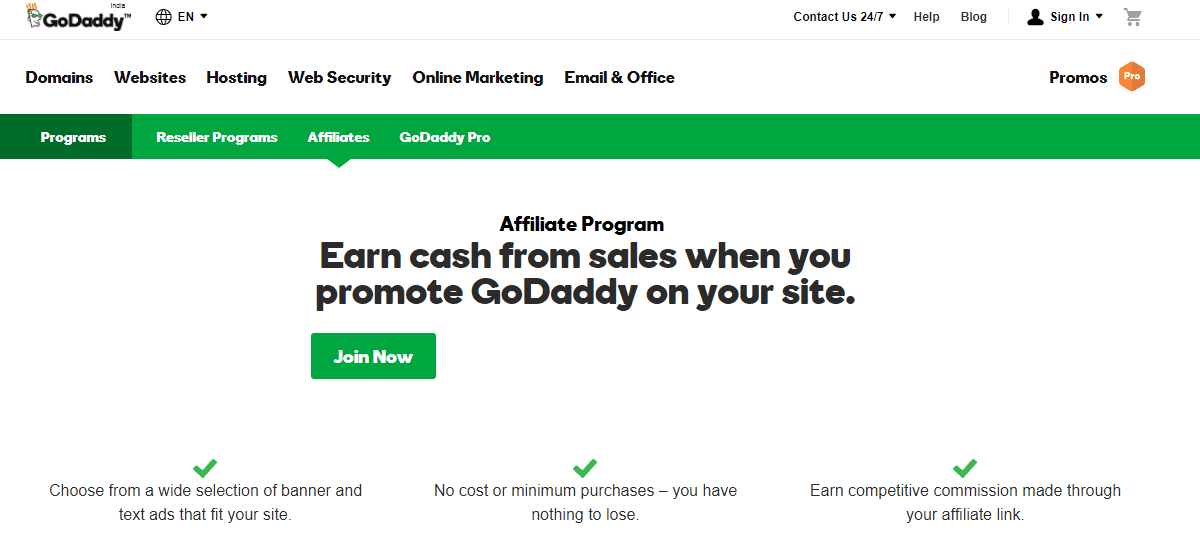 50% Commission per sale + 10% Recurring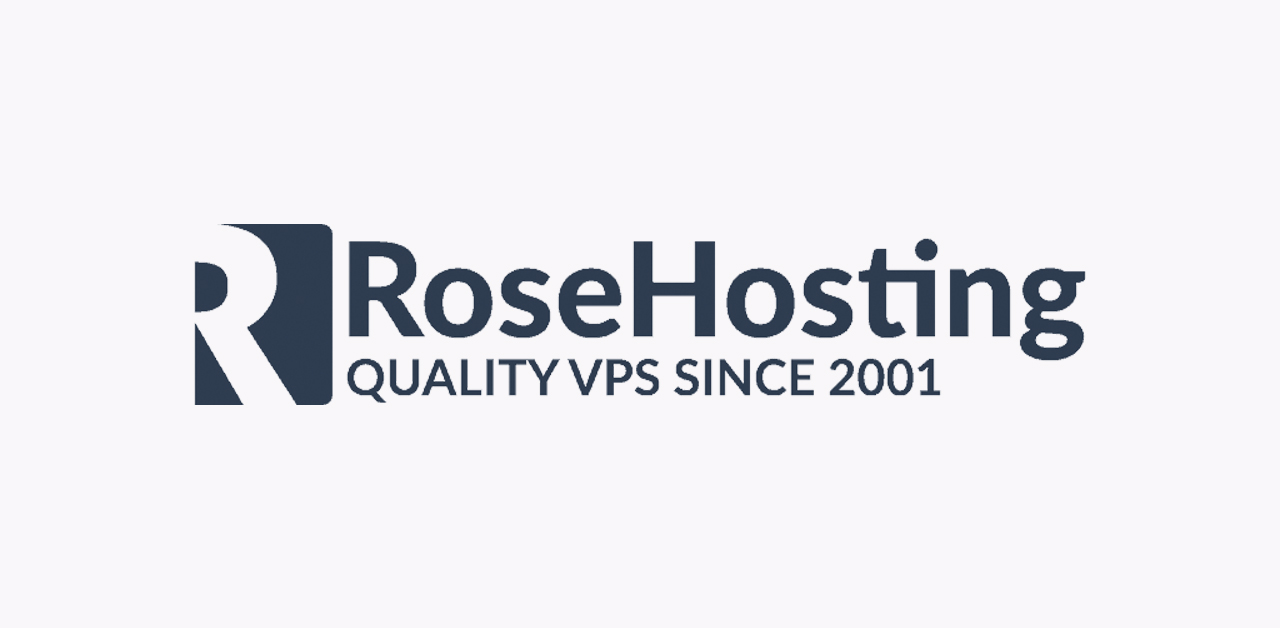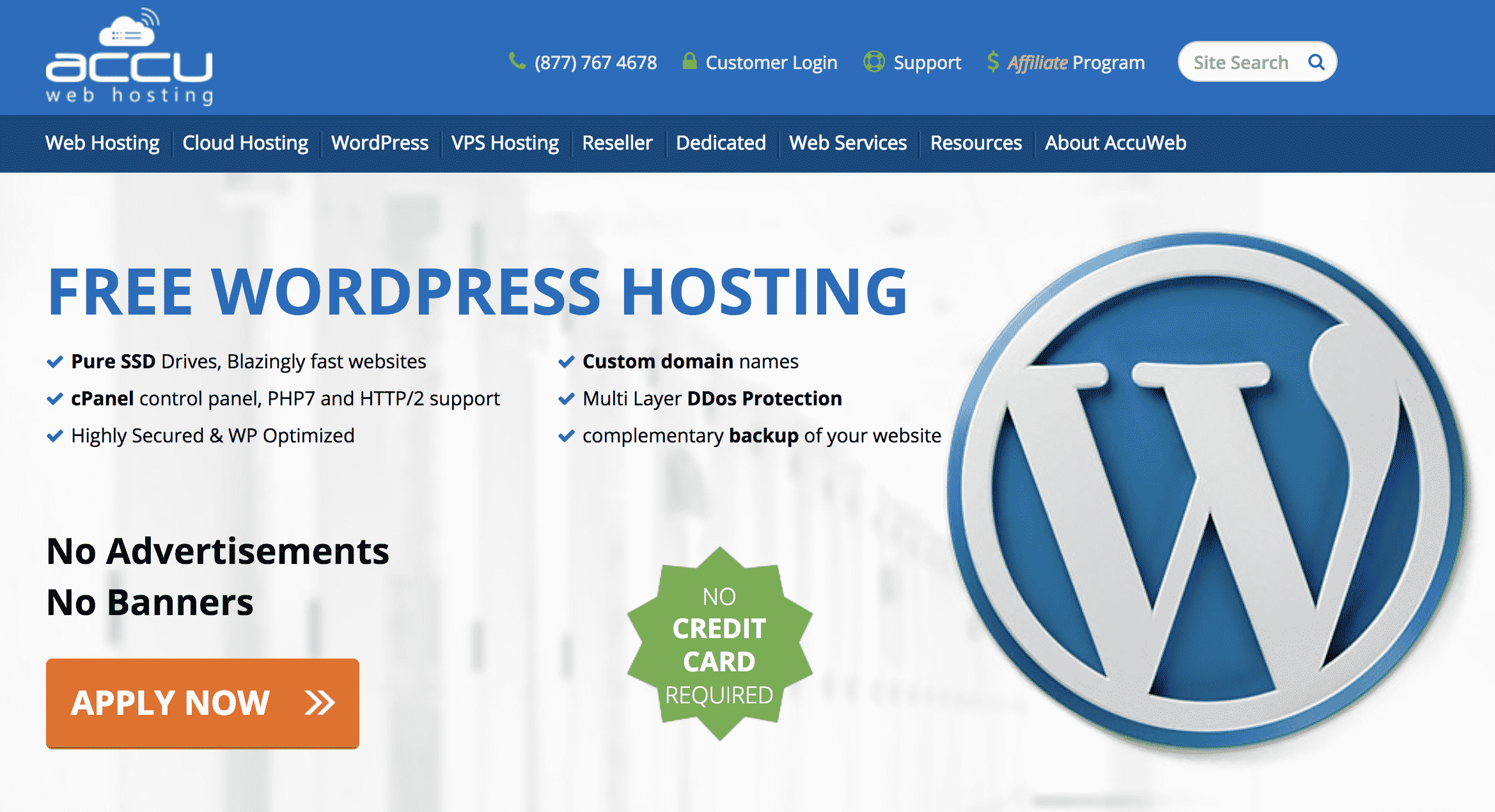 Best Affiliate Programs in India:

Website Builder
BigCommerce is a SaaS e-commerce platform with over 60,000 merchants. They are known as the e-commerce platform of choice for growing brands because of their built-in features and advanced functionality.
Their e-commerce affiliate program offers a generous 200% bounty payment on the plan's price, meaning you can earn either $60, $160, $250, or $1,500 per paying customer. They have a 90-day cookie and provide banners, text links, and a weekly affiliate newsletter with content templates and SEO advice.
Weebly is a simple website builder with an impressive 40 million+ users. It is not the most advanced website builder, but their drag and drop interface makes it very easy to build a quick website. They offer a 30% recurring commission for as long as the customer is active, and feature a generous 120-day cookie window.
Shopify is the world's most popular ecommerce website builder, boasting 400,000 merchants and a strong 200% commission on paid stores. With their name recognition comes strong conversion rates. Plus, their website features helpful affiliate FAQs and promotion ideas.
Wix is another hugely popular website builder with an insane 100 million users. They provide their affiliates with $100 per sale and feature a lot of great landing pages to use in multiple languages.
3dcart is a fast-growing ecommerce platform that hosts its own program and offers a 300% commission for paid conversions. They boast strong conversion rates and have very helpful Affiliate Managers that lend a helping hand.
Site123 is another famous website builder that allows you to create mobile-friendly websites with a lot of templates to choose from and a simple user interface. Their affiliate program provides up to $182 payouts, and you can only withdraw your funds after you receive $300 of commissions.
Best Affiliate Programs in India:

Email Marketing Tools
Earn unlimited commissions with one of the worlds most powerful email marketing platforms – Constant Contact. It's simple, earn $5 for each referral that signs up to free trial—no credit card required—plus $105 when your referral pays for a full account. Go ahead, refer as many website visitors as you can. There's no cap on commission.
Aweber is an email marketing platform that is great for businesses and marketing teams because of their email templates and design features. Their affiliate program provides 30% recurring.
GetResponse is another email marketing service that offers a 33% recurring commission. They are another great email marketing affiliate program.
ConvertKit is one of my favorite email marketing tools as it's great for bloggers. They have a visual automation builder and can create triggers based on website actions and actions inside of emails. A friend of mine runs their affiliate program, and they offer a 30% per month.
Best Affiliate Programs in India:

WordPress Themes
Elegant Themes is a WordPress theme library consisting of 87 easy-to-use themes and over 550,000 customers. If you're a blogger and want to recommend themes to your readers, you can send traffic to Elegant Themes and get a high ticket 50% recurring payout.
This fantastic WordPress related business is the maker of the Genesis framework and many other themes and gadgets for WordPress users. Their affiliate program is run through ShareASale.
Best Affiliate Programs in India with Recurring Commission
What is recurring commission affiliate programs?
While many of the best affiliate programs offer one-time CPA payouts after a sale, others provide a recurring payout ever month. A recurring affiliate program is an affiliate marketing program where an affiliate makes a commission for selling a site's product on a recurring (or monthly) basis.
Some of the companies offer a recurring commission for a fixed time (Let's say one year) & many companies offer the same for a lifetime. It all depends upon company marketing policies.
So, let's have a look at those exclusive programs which would make money for you while you sleep.
Affiliate programs

Type

Commission

Visit Site

#47. LiveChat

Live chat support

20%

#48. LeadPages

Landing Page Builder

30%

#49. Buzzsprout

Podcast Hosting

20%

#50. NinjaOutreach

Email Marketing

20%

#51. THINKific

Online Course

20%

#52. SpyFu

SEO & SEM tool

40%

#53. Teachable

Online Course

30%

#54. SocialPilot

Social media tool

30%

#55. SEMRush

SEO & SEM tool

40%

 

#56. ClickFunnels

Landing Page Builder
40%

#57. LongTail Pro

SEO & SEM Tools
30%
Affiliate Networks

*commissions vary based on the product you're selling!
Turn your passion into a thriving online business with Wealthy Affiliates. Simply follow their proven process easy to use tools to launch a website, attract visitors, and most importantly, earn revenue. Wealthy Affiliate was created by Kyle and Carson, who in 2005, launched the Wealthy Affiliate platform to help other people succeed online. Since then Wealthy Affiliate community has grown to over 800,000 internet entrepreneurs. 
Tap into one of the largest pools of advertisers in the world and let Media.net ads maximize your monetization. Monetize every single impression by seamlessly with Contextual ads, Display ads, and customizable Native ads- no additional coding required. Plus, join their ambassador program to earn 10% commission on all referral earnings for the first 12 months.
Viglinks operates in much the same way as Skimlinks, whereby you add a line of code to your site and all links are automatically turned into affiliate links to generate you commissions. 
They have over 50,000 brands and merchants signed up and currently have more than two million publishers.
Awin have a large European presence and although operating worldwide, might be the best solution for those who are regionally specific to Europe and the UK. They have a user friendly system and offer twice monthly payments with small minimum requirements in multiple currencies.
AvanGate is now officially known as 2Checkout, which has caused a lot of confusion for many merchants. Even more confusing, the original Avangate name now refers to a payment processor while 2Checkout is the affiliate program, but 2Checkout uses AvanGate to process all of its payouts, making 2Checkout a subsidiary of Avangate. Commission (25 – 80)%.
Impact Radius manage a number of high paying affiliate programs and by joining their marketplace as a media partner you gain access to these advertisers.
They have a multi-layered tracking system which is claimed to yield 17% higher revenues on the same traffic.
The BlueSnap market contains over 100,000 digital products for you to promote. They provide an advanced marketing system that ensures the best products and highest payouts.
To Get Started Affiliate Programs…!
Amazon Associates
This is just like an affiliate network.  Once you sign up to become an Amazon Associate you can then advertise and earn a commission from any of the products sold on amazon. You literally have millions of options with what to promote and no matter what niche you're in, there will be a product to offer your audience. 
 This makes it perfectly suited for a beginner as you can sign up to become an Amazon Associate then start dropping links to specific products on amazon into your articles or posts right from the start.
eBay Partner Network
Similar to Amazon's network, eBay allows you to promote your choice of millions of different products so you should always be able to find something relevant to your audience or post.
Target Affiliates
Target offers over one million products for sale and you can earn up to 8% commission on your referrals in popular categories.
AliExpress Affiliate Program
Another retailer with millions of products to promote, AliExpress is growing with over 130,000 sellers. And with commission rates up to 50% on certain products there could be some lucrative opportunities in this affiliate
Affiliate networks offer you access to multiple (and by multiple, we mean hundreds if not thousands) of individual affiliate programs. They basically work by simplifying the signup process – instead of applying to become an affiliate for a each product you want to promote, you simply apply to join the network and instantly have access to hundreds of different affiliate offers.
If you need more options with your affiliate offerings, and want to promote a range of digital products and services rather than just physical goods like on Amazon, then one of these top affiliate networks is perfect for you.
Best Affiliate Programs in India:

Miscellaneous
50% per Sale + 10% Recurring
50% per sale/Upto $152/sale
200% per sale/Upto $4800/sale
33% per sale/UPto $120/sale
Fiverr Affiliate Program
Promote the world's largest marketplace for digital services – Fiverr. From whiteboard explainer videos to WordPress and logo design, earn up to $150 for every first-time buyer with their dynamic CPA model. Get paid to drive traffic, it's that easy.
ThirstyAffiliates
ThirstyAffiliates is more than just a standard affiliate link cloaker – it's a clever tool designed to help bloggers earn more revenue. Start promoting ThirstyAffiliates and earn a generous 30% of the sale price for any sales referred to them.
Printful

: Best Affiliate Programs in India
Printful is online product printing and fulfilment in one. Print t-shirts, clothing, posters, and mugs, all from an easy dashboard, or connect your ecommerce store for automated fulfilment.
Link new customers to Printful and earn 10% of their fulfilment price! Become a Printful Affiliate and you can start earning from the first order your referred customer makes, and keep receiving commissions for 9 months.
 

Collect.chat
Collect.chat helps you make chatbots for your website. Over 10,000 websites use their simple drag and drop platform to qualify their leads, learn about their customers and to collect feedback.
Partner with Collect.chat to earn a recurring 30% commission every month! Plus every time you close 10 customers you'll get a $50 bonus. 
Improvely Referral Reward Program
Improvely provide software to track and improve your marketing results. Their product is also suitable for affiliate marketers as it allows you to track URLs and protect against fraud – enabling you to optimize your marketing efforts.
As a member of their Referral Reward Program, you need to sign up to the ShareASale network for access and can then earn 50% of the initial payment + 10% of recurring payment for the first 12 months.
 

BigMarker Affiliate Program
This site provides webinar software so you can boost your online marketing and grow your business. As a blogger, you can use it to gain a more personal experience with your audience and if your blog is business focused then it could be a great affiliate program for you as well. It's run through the ShareASale network.
They offer new customers a 14 day free trial of which you get $2 per trial started. After that, you will receive 50% commission on any sale made with potential to earn up to $152 per sale.
InfusionSoft Referral Program
If you are in the small business sphere and want to promote some automation technology from eCommerce to lead generation and improving conversion rates then check out InfusionSoft's Referral Program. It starts at $500 commission per referral sale.
 

Skimlinks

: Best Affiliate Programs in India
Skimlinks takes a different approach to the traditional affiliate network system. When you sign up, you simply copy and paste a short line of code into the footer of your site once and then continue to create content as you normally would, including direct links to products mentioned in your post.
Any links you add from merchants that are signed up with the Skimlinks network will then earn you a commission when a reader clicks through the link and makes a purchase.
This takes all the hassle out of affiliate link management. Your site needs to have commerce related content for this to be useful. It's free to join Skimlinks and works on a revenue split model where they will receive 25% of any commissions.
MaxCDN

: Best Affiliate Programs in India
Plans start at $9.99 per month for Content Delivery Network services which make your website load faster across the world.
Affiliate get paid 200% first payment. The commission goes up to $4800 per sale.
A lot of awesome open source tools such as Jquery or Font Awesome are served through MaxCDN. So, it is a CDN trusted by talented developers.
Is it a service for your website and your audience? Check it out and recommend it to your network.
BuyDomains

: Best Affiliate Programs in India
People can buy premium domain on this website. Premium domains are popular words and niches domains such as video.com, music.com, fitness.com. People can pay huge money for them because they can bring lots of traffic and get ranked fast for head keywords.
Affiliate got paid $175 per sale. Their affiliate program is hosted on ImpactRadius.
SEO Power Suite
This is a complete SEO suite that I often use. It allows you to do keyword research, rank tracking, competitor analysis, search for link outreach opportunities and so on…
You can download it for free to get to know it. It works on Mac Os, Microsoft Windows system, and GNU/Linux OS. You need to upgrade only when you want automated tasks and saved research.
An affiliate makes up to $197 per sale promoting SeoPowerSuite.
Volusion

: Best Affiliate Programs in India
Another great shopping cart to sell your products online.
Get paid up to $2000 per sale like with Shopify. It makes it easy to set up payments to get paid via PayPal, Amazon payments, etc…
It has everything you need to start selling online. Starting from hosting, marketing tools to getting paid.
The affiliate program is hosted on ImpactRadius.
Thesis

: Best Affiliate Programs in India
Bloggers can easily build WordPress theme with Thesis. It is a drop and drop tool to create awesome pages.
It is the direct competitor of StudioPress.
When an affiliate involves in making a sale, he gets 33%, which can be up to $120.
Affiliate Manager
Like the name suggests, they are affiliate managers who help brand manage their affiliate programs.
When you refer a business who hire them, you make $500. It's a good fit if you own a business to business oriented blog.
Plus500 Affiliate Program
Plus500 is a CFD trading platform for those affiliates in the field of finance. They boast that they're the most profitable affiliate program in their niche, as well as being the largest in Europe.
Commissions
Plus500 offers between $200 to $800 per referred trader who deposits any amount of money into the platform. The price depends on the country of origin and how many referrals you make per month.
Or, if you prefer, you can receive a percentage of the monthly gross revenue created by the people that you refer to the platform. This ranges from 20% to 30%.
Pros
One of the highest payouts for this niche
Internationally recognized
PayPal payouts available
$150 threshold (lower than the lowest commission amount)
Dedicated affiliate management team
Cons
Must have a Europe-based audience, as North American traders aren't accepted on the platform
Villiers
This program also boasts to be the highest paying program in its niche: Luxury travel. This private aircraft company helps people fly all over the world on luxury jets and offers stunning payouts for travel affiliates.
Commissions
Affiliates earn 30% of the total profit from each flight. In actual dollars, this could range from several hundred into the thousands.
More than that, you earn 30% commission on any flight your referral books for the entire client lifetime! This means that one referral could earn you hundreds or thousands of dollars on a recurring basis!
Pros
High commission on high ticket items
Allows for recurring income
Real time tracking
Dedicated affiliate manager
Cons
Affiliates must have an affluent audience for this program to work for them
Udemy
Practically everyone knows about Udemy's great online courses. I've actually taken quite a few of these! Through the Udemy affiliate program, you can promote thousands of online courses. This program is run through LinkShare.
So what's in it for affiliates?
Commissions
Udemy doesn't specify commission rates on their website. However, we do know that they boast very competitive commission rates. They mention that the more you promote Udemy, the more you'll earn. Some affiliates have reported earning 40% to 50% commission.
Pros
Easy to sign up and start promoting
Access to exclusive discounts
Good for multiple niches
Plenty of creative materials to use, as well as deep linking
Dedicated affiliate manager
Cons
Grammarly
Grammarly is a fantastic tool that helps you edit anything that you write online. Once installed in your browser, Grammarly will automatically check your writing. Its affiliate program is run through both CJ Affiliates and ShareASale, and offers some very interesting bonuses.
Commissions
Upon signup, if you place a banner on your website and write a post about Grammarly, you'll automatically be given $25.
After that, each premium plan purchase referral will earn you $20. But that's not all: every person that signs up for a free account will also earn you $0.20! It's not much, but you're much more likely to convert with a free product, and you'll be getting cash for it!
Pros
Commissions for both free and paid subscriptions
Startup bonus
90-day tracking cookie
High conversion rates
Cons
Lower commissions than other programs
Template Monster
If you'd like to promote WordPress templates, this affiliate program is definitely for you. With over 50,000 products available to promote in multiple languages, Template Monster provides some great features for affiliates.
Commissions
Commissions range from 30% to 50%, depending on how many sales you refer per month. With just 500 referrals per month, you're already in the top tier. The average product price is $90, so you would be making between $27 to $45 per sale, on average.
Also, if you refer other affiliates to the program, you'll earn 5% of their lifetime earnings!
Pros
Many themes to promote
365-day tracking cookies, earning you cash for every purchase within that time, not just the first
Payouts available through PayPal, Payoneer and more
5% cut of referred affiliates
24/7 affiliate support
Option to get paid in discounts on templates
Cons
There are already many affiliates promoting these products.
Sendible
Sendible is a great social media management tool which allows online marketers to schedule posts and manage multiple social accounts all at once. They offer 30% on all sign ups for the first 12 months which means you could earn up to a whopping $716 per sign up.
Niche Information
Exclusively focused on the social media marketing management space.
Product Types
The only "product" for sale in the Sendible affiliate program is the Sendible web app which is a subscription based model.
Average Commission Rate
Commission rates are fixed at 30 percent.
Cookie Duration
30-day cookies.
Who Is it for?
Existing users who want to recommend their friends and colleagues to use Sendible, or people who own blogs that create content for people who would generally be interested in a product like Sendible.
A quick round-up of the pros and cons of this program:
Pros: 
Fast and easy to join.
Pays commissions on successful referrals for up to 12 months.
Every successful referral earns you a 30 percent commission.
No need to deal with mystery vendors.
Payouts via PayPal.
Cons:
It takes 60 days to get paid.
Multiple pay runs, so you could end up with 3 or 4 little payments per month, which can be annoying.
URL Profiler
URL Profiler is a website and content auditing tool launched in 2014. They offer 25% lifetime commissions. For example, if a server license is purchased for $29.95 via your affiliate link, you will earn $7.49 for every month that they remain a customer (so, a 12 month subscription would yield $89.88 total commission).
FATJOE
FATJOE was founded in 2012 and has become one of if not the fastest growing link building and content creation agencies in the world. FATJOE has helped more than 1,000 Agencies in 12 countries secure prominent link placements and market their content.
Earn 10% commission on every single sale. This includes one-off purchases or even recurring orders that clients place. You'll always get 10% commission no matter what for the lifetime of the client referred.
iTunes Affiliate Program
This program allows you to earn commissions through qualifying sales as well as memberships to the Apple Music platform.
This would be a great opportunity if your blog did tech reviews or was fan based on specific genres of music or TV show. You can earn affiliate fees from promoting  songs, apps, books, movies and TV shows.